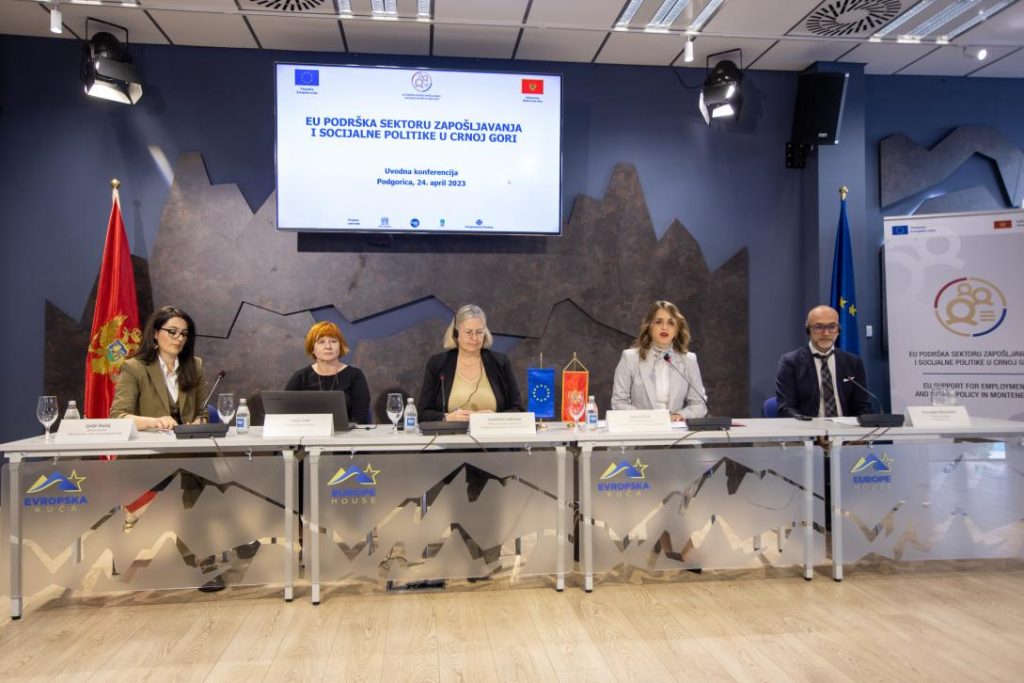 Improved evidence-based policymaking, implementation practices and coordination in the ESP sector and strengthened capacities to participate in ESF
Support to the Antimonopoly Committee of Ukraine for enforcing State Aid rules
The current EU-funded Project, "Support to the Antimonopoly Committee of Ukraine for enforcing State Aid rules" (the Project) originally commenced on 1 September 2017 and was intended to operate for 36 months. Following approval of a non-cost extension, the Project was extended until the end of December 2022. Overall objective of the projects is to support the establishment of an effective State aid control and monitoring system in Ukraine as required under the EU-Ukraine Association Agreement. In pursuing this objective, the Project has created a better understanding of the role and impact of state aid on the public and private sectors and, in particular, has facilitated more effective economic and financial support for businesses and economic development.
Following the onset of military aggression against Ukraine on 24 February 2022, the EU Delegation requested contractors to re-assess their ability to continue the implementation of contracts and offered three options for activity, in summary: to adjust, continue, or suspend/terminate activities. Following this request, as contractors, the focus was on the means by which it was possible for the Project to maintain support and communications with the staff of the main beneficiary – AMCU – and other national, regional and local stakeholders, and the identification of ways in which some level of activity could be maintained, and more importantly, to ensure that work could be effectively resumed as soon as conditions in Ukraine allowed. It was eventually recognised that it was unlikely that progress could be made, in the short term at least, on some activities, but it would be possible to continue implementation of some activities under project Component 1 (Support to the establishment of effective SA control system in Ukraine), in particular, to respond to requests for support received from the beneficiary. It was considered that these tasks could carried out through remote working and direct communication with the relevant members of AMCU staff, under the supervision and coordination of the Project Team Leader.
It was subsequently agreed with the EU Delegation on 7 April 2022 that, "a partial suspension of the Project, but keeping open component 1, "Support to the establishment of effective SA control system in Ukraine", and primarily sub-component 1.1, Legislative proposals for aligned legal framework with EU State Aid rules, to be repurposed for the following activities:
preparatory work for possible amendments to the Law on SA and possible amendments to other laws to address the war or post-war situation, analysis and expert opinion on current LSA modifications;
framework AMCU decisions for State aid schemes to address (i) the war situation, (ii) the post-war reconstruction needs of the country and (iii) the support needs of businesses of the country,
possible EU accession related analysis."
The Delegation's, and the contractor's, aim being to support the needs of the beneficiary while preserving resources for when the situation allows to return to some degree of normality.
The benefits of the adoption of this approach can now be viewed in retrospect in the recent, rapidly changing political context. In a visit to Kyiv on 8 April 2022, the President of the European Commission, Ursula von der Leyen, stated that, "Ukraine belongs to the European family. And today, Ukraine takes another important step towards EU membership. We will accelerate the process as much as we can, while ensuring all conditions are respected". Following this, an initial questionnaire was submitted by the Commission to the Ukrainian Government intended as providing the basis for accelerating the process of EU Accession. The Commission has now presented further questionnaires specifying other issues to be addressed and the EU has granted Ukraine candidate country status, further accelerating the Accession process.
The first period of partial suspension on the Project commenced on 7 April 2022 when the decision by the EU Delegation was received and as a result of a further agreement the Project work has been able to continue operating in the same way as the initial period for an additional 3 months – to 7 October 2022. This is, of course, subject to any further review of priorities in the intervening period and any further tasks identified.
There continues to remain considerable uncertainty about the extent to which the current conflict will continue or the point at which the project work can return to some degree of normality and the date at which a return to working in Kyiv may be possible. While the scale of work undertaken has been influenced by the remote working methods which have proved to be possible within the project resources available, progress has been maintained and support provided for the beneficiary and stakeholders.
A range of activities and tasks, representing substantial inputs on Component 1, and in addition those areas of relevant joint activity which have been specified by the main beneficiary -AMCU, and as priority issues in discussion with the EU Delegation have continued to be undertaken. Maintaining effective Project activities has been seen as not simply providing continued support for the main beneficiary and other Ukrainian institutions, but also providing foundations for future working and particularly a number of areas of joint work which focus on speeding up Ukraine's accession to the EU.
The EU Integration Support Facility
The EU Integration Support Facility project (value: 950.000 EUR) started in January 2019 and will serve to strengthen the administration's technical and administrative capacity of Kosovo Government in the European approximation process and improve the efficiency of IPA fund management and absorption. It will also help overcome potential issues in connecting IPA programming, donor support, policy planning, budgeting, and strategic government priorities, while simultaneously addressing inter-institutional coordination and bringing horizontal and sectoral objectives in line.
To achieve these goals, WYG will provide technical assistance to the Kosovar administration in IPA programming, implementation and monitoring, project preparation (including budget support), inter-institutional coordination, donor coordination, and capacity building. The final outcomes will be increased impact from IPA finances and an improved capacity and efficiency in managing financial assistance.
Technical support for the development of institutional mechanisms for cooperation between state authorities and civil society organizations in Montenegro
This project (700.000 EUR value) is part of an action under the IPA II Civil Society Facility to improve the level and quality of participation of civil society organisations throughout policy-making processes in Montenegro. The primary goal is to help create, develop, and sustain a common platform for communication between government and civil society, improving various frameworks through which civil society organisations can cooperate with the public sector and become more involved in decision-making.
Across a span of 44 months, WYG's project staff of over 20 helped the Montenegrin government improve its legislative strategy for NGO development, as well as creating an internet platform and hiring, training, and mentoring two experts to monitor implementation. Extensive study and analysis led to meetings with key stakeholders and the design and implementation of a training programme for EU civil society fund management, with WYG providing assistance in recruitment and internal procedures and rules. WYG's team also reviewed key legislation, providing recommendations for amendments and drafting by-laws for public funding standards for CSOs, resulting in more dynamic, integrated, transparent cooperation between public administration and civil society in Montenegro.
Support for the implementation of government strategy for cooperation with civil society
A part the Civil Society Facility, this project is intended to help the Kosovar government strengthen participatory democracy and EU integration by empowering civil society organisations to participate in decision-making and stimulate a healthy legal, financial, and media environment, as well as to build an efficient public financial support system for CSOs, which have historically struggled to access funds in Kosovo.
Partnering with CESO CI Internacional S.A., WYG helped build government capacities to design and implement a strategy for cooperation with civil society, including improved standards, monitoring, reporting, and legal frameworks. WYG's staff formulated and implemented training programmes, as well as providing assistance to local government staff in developing a new public CSO database and a central government platform for public consultations, resulting in improved government capacities in providing public funding to civil society. Project value was 684.000 EUR
Support to Croatia's Ministry of Regional Development and EU Funds in implementing the Integrated Territorial Investment (ITI) mechanism
WYG's task in this project was to assist the Integrated Territorial Investment (ITI) unit of Croatia's Ministry of Regional Development and EU Funds (MRDEUF) in implementing the ERDF's Sustainable Urban Development regulation. More than twenty WYG staff provided a wide range of services as assistance to the ITI units, including a comprehensive assessment of the existing organisational framework for European Structural and Investment Funds, providing assistance in preparing project documentation, capacity building, and knowledge sharing to ITI Intermediate Bodies in seven Croatian cities. We also organised seven workshops on ERDF-ESF project integration in all seven cities, supported MRDEUF in selecting and developing strategic projects, organised two international field visits, and designed promotional materials to ensure the ITI mechanism's visibility and continued implementation in Croatia.
Support to Kosovo's Office of Strategic Planning
The EU office in Kosovo enacted this project to help improve public policymaking, make government decision-making more effective, and align Kosovo's development planning with the EU integration agenda. Working with the Prime Minister's Office of Strategic Planning (OSP), our team supported WYG International to deliver an overarching national development policy framework and integrated planning system. More than 20 key experts and staff also developed an integrated planning system with IT-supported monitoring and reporting, and training and mentoring was provided to the PM's office and the European integration coordination offices of Kosovo's ministries to aid in the system's implementation. Capacity and organisational improvements to the OSP were also suggested, and training and mentoring was provided to OSP and ministry staff to increase institutional policy management capacities.
Support services to the operational structure of the management of the Operational program 'Regional Competitiveness 2007-2013
The overall objective was to contribute to the effective use of European Structural Investment Funds (ESIF) in the Republic of Croatia.
The specific objective of the Project was enhancing the administrative capacity of all Authorities and Bodies involved in ESIF and provide active assistance to Operational Programme Regional Competitiveness 2007-2013 delivery and Operational Programme Competitiveness and Cohesion 2014-2020 preparations and delivery start.
Project components were:
Management and Control Systems;
Preparation and Implementation of the Programme;
Monitoring, Forecasting and Financial Management;
Information and publicity
EU –Information communication Technology (ICT) and e -learning in Education Project-Phase II
WYG was implementing a project to support the Kosovo government in improving the quality and efficiency of education and training services through the integration of ICT technology into the teaching and learning process, thereby improving employability and lifelong learning skills for the population of Kosovo. This goal was achieved through more specific objectives which included:
advance the implementation of the recommendations and policy proposals developed by the MEST and the IT Pilot Project,
provide further training in ICT and e-learning to teachers and educational sector staff, in order to facilitate and promote the use of e-learning in classrooms,
support the implementation of the new Kosovo curriculum through capacity building of local stakeholders in e-content development and use of e-learning materials,
build the capacity of both women and men amongst teachers, school directors and other education stakeholders in the user of e-learning platforms and storage systems,
implement measures to notably increase the use of ICT, e-content and e-learning material by girls and boys in education with particular attention to take up and usage by girls who are often disadvantaged in terms of access to ICT and education in Kosovo, notably in secondary school education
Implementation support for an action plan to improve the business environment
Serbia's Ministry of Finance awarded the tender for this project to improve the regulatory and administrative business environment in Serbia to a NIRAS led consortium including WYG in 2017. Their goal was to improve transparency in administrative procedures and establish a system to ensure they remain streamlined and up-to-date, as well as to support reform in numerous areas ranging from building permits and inspection oversight to labour legislation and tax issues.
Consortium staff and partners supported the Ministry of Finance in developing a streamlined unified public register of administrative procedures, including training for on-site staff on how to select and optimise procedures. Numerous studies were included on a range of topics from e-government services and tax burdens to unified building permit procedures, with a focus on identifying problems businesses encounter in interactions with government. Project also provided the Ministry with mechanisms to monitor the impact of new regulations, as well as designing workshops, handbooks, and guidelines for businesses to help familiarise them with new legal frameworks.
Preparation of project pipeline and support to the ESF beneficiaries
The overall objective of the project was to enhance Croatia's capacity for effective and efficient use of ESF funds by preparing an adequate number of high quality operations. The project has facilitated knowledge, increased skills and understanding of opportunities provided under the European Social Fund and its methodology framework among grant applicants and beneficiaries. It has also prepared a project pipeline and ensured that a sufficient number of ESF projects and grant projects are fully mature and ready for submission to the respective body responsible for the selection of projects.
Preparation of future programming documents and accompanying project pipelines
The purpose of this project was twofold. Firstly, the project provided assistance to the Croatian authorities in preparation of the operational programme (OP) for the programming period 2014–2020 which is an extensive assistance from initial analysis to development of the final OP. Secondly, the project assisted Croatian authorities in preparation of a number of strategically selected infrastructure projects and national projects identified under the Structural Funds RCOP pipeline.
Project outputs:
Draft OP 2014-2020 versions produced
OP 2014-2020 objectives quantified and monitoring and evaluation indicators selected
Fully mature project documentation (feasibility studies, cost-benefit analysis, environment assessment, etc.) and tender documentation for the selected infrastructure and national projects prepared, so as to make them fully compliant with the national and EU, as well as ERDF co-financing requirements
Assistance provided to the beneficiaries/applicants of the selected projects in setting up their internal technical units, where needed.
TNA prepared, coaching and at least 2 two-day hands-on training on the preparation, implementation and management of national and infrastructure projects provided to the designated beneficiaries/applicants of the selected project.
Project value: 2.230.000 EUR
Technical assistance for Cross-Border Cooperation Programme
The EU IPA's Cross-Border Cooperation programmes are designed to improve EU integration through regional cooperation and good relations between neighbouring countries. This technical assistance project was designed to help raise awareness of the CBC programme and strengthen capacities to implement it at all levels in Kosovo. As part of consortium, Project team organised study visits to relevant countries for beneficiaries, delivered comprehensive training on CBC programme management, and organised conferences and workshops at the local and national level. The project team also provided support to regional stakeholders in preparing and implementing high quality CBC projects through informative workshops on key aspects of the CBC programme and procedures. Finally, we also disseminated promotional materials to improve the visibility of CBC initiatives and grant schemes in active cooperation with stakeholders.