Economic and Social Development

,

Governance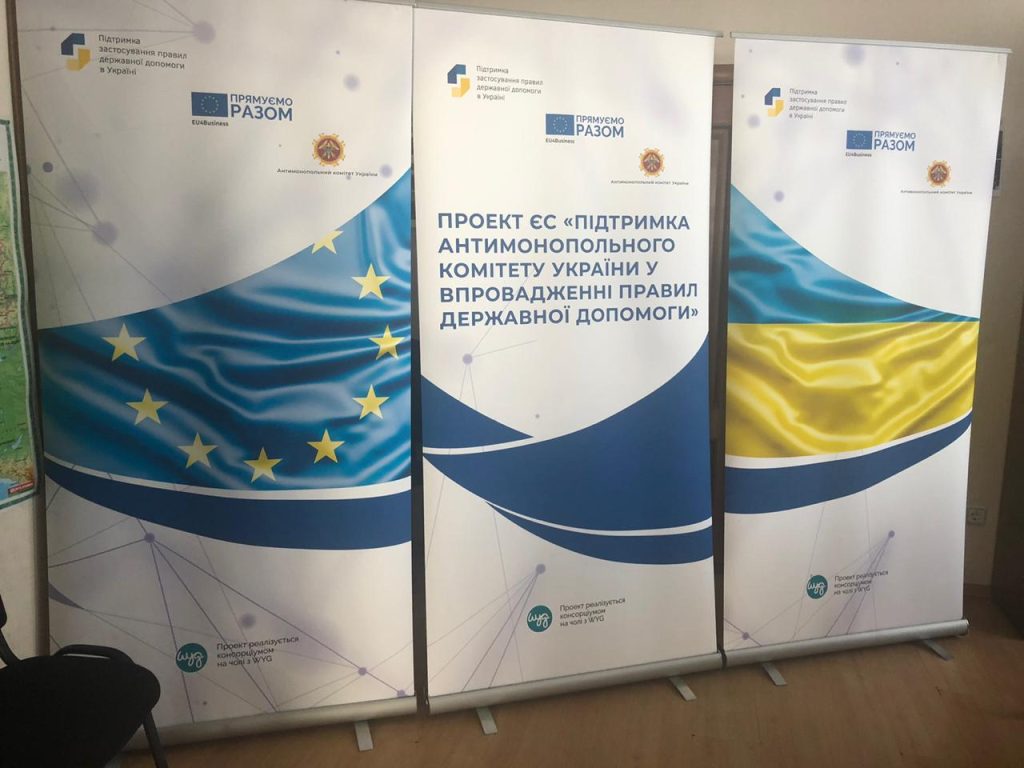 Support to the Antimonopoly Committee of Ukraine for enforcing State Aid rules
Economic and Social Development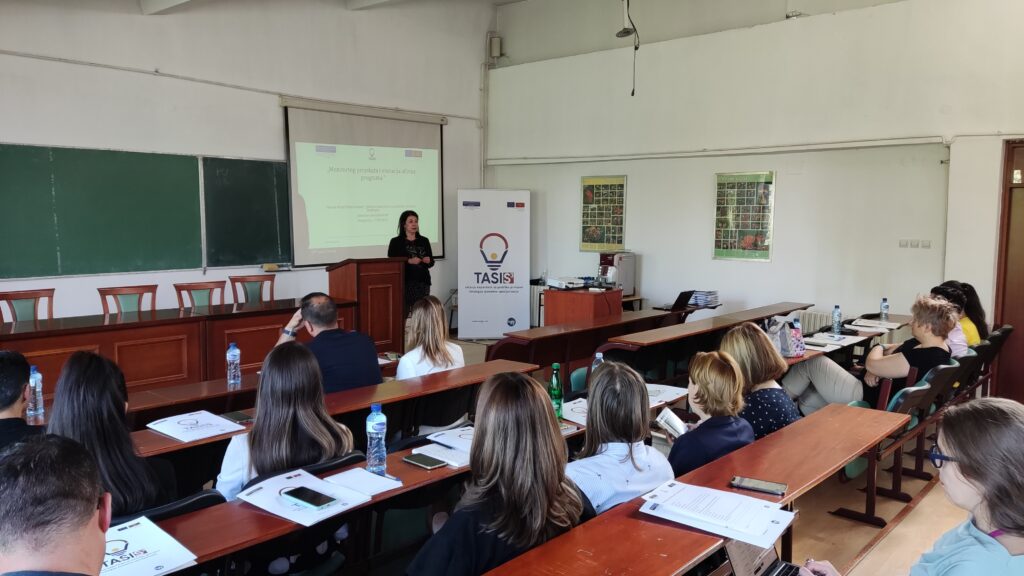 Technical Assistance for Supporting the Implementation of Strategy for Smart Specialization
Economic and Social Development
May 2018 – September 2022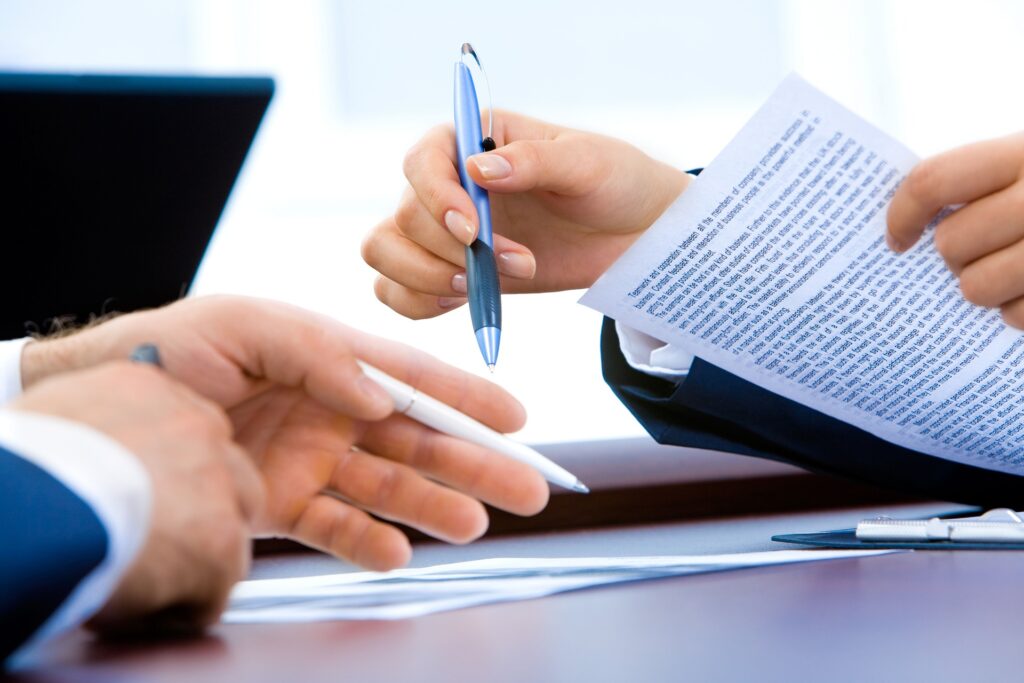 Support to Ministry of Labour and Social Welfare for efficient and effective implementation of active labour market measures
Support services for a pilot project to develop a network of SME supporting institutions
This project was designed to develop a network of business support institutions, in order to allow small businesses access to tailored assistance and provide unified access to business knowledge and information. As lead on this project, WYG conducted an analysis of the existing system and designed a development strategy and business plan for the new network. Our team also developed the network system and designed its IT platform, drew up a mentoring system for SMEs, tested pilot services, and created a brand name for the system. Promotional activities to raise awareness of the network ensured the project helped promote a healthy business environment in which SMEs have more opportunities to grow.
Strengthening Croatian Employment Service Labour Market Centre
The overall purpose of the project was to support further modernization and strengthening the capacity of the Croatian Employment Service to develop a more efficient labour market in the Republic of Croatia, and to support further development of the CES Labour Market Centre. The project was follow-up of the previous project "Labour Market Centre of the Croatian Employment Service" implemented under Component I IPA program which resulted in the establishment of the CES Labour Market Centre and training of CES workers and other employees labour market stakeholders in relevant knowledge and skills. This project contributed to the further strengthening of the CES Labour Market Centre through the development of ICT support, the development of new, tailor-made training of trainers and CES staff, as well as trainees from other relevant labour market institutions/organizations through introduction of e-learning and blended learning programs.
Project was implemented through following three components:
Component 1: Development of ICT support for the Labour Market Centre of the Croatian Employment Service, which included analysis of the existing CES business processes related to the training and assessment of the existing level of ICT coverage of the mentioned processes; the "E-learning" portal of the CES Labour Market Centre and the Training Centre of the Labour Market Centre were developed, with initial content being set up and systematic testing of application and ICT support.
Component 2: Capacity Development of CES Labour Market Centre through creation and implementation of the "e-Learning" Program and the Combined Learning Program, what included selection and training of CES trainers and trainers of other labour market stakeholders for providing e-learning and blended learning trainings in the area of employment services and measures.
Component 3: Strengthening and human resources capacity building of central and local CES staff and other stakeholders through e-learning programs and combined learning programs for effective designing, management and implementation of employment measures and employment services on local/regional level.
Developing a qualifications framework for general education
Commissioned by the EU Delegation to Bosnia and Herzegovina, the goal of this project was to harmonize the education system in BiH with the standards outlined in the Europe 2020 Strategy, addressing gaps in quality by improving primary and secondary general education. As part of a three-member consortium, WYG helped build a new qualifications framework, including methodologies, learning outcomes, and standards of attainment. We also organised a study visit to an EU member state, developed institutional guidelines for modern teaching, and built an online e-quality platform and a roadmap for implementing the framework. Our team also designed QA methodologies to develop standards for external secondary school finishing exams, produced outcome-based training modules for professional teaching standards, organised focus group discussions on teacher training, and drafted a teacher training guide to help teachers update their key competences and professional skills.
Support to the Social Inclusion of the Most Vulnerable Groups, Including Roma, Through More Diversified Community-Based Social Services
The project aimed to support social inclusion policies and development of the range and quality of community-based social services for vulnerable and disadvantaged groups, including Roma. More immediate objectives of the project included strengthening the institutional capacities at the national and local level to manage social inclusion policies across the country, developing Community-based Social Services for vulnerable groups and supporting the implementation of active initiatives for Roma population through EU financed grant project. WYG was partnering EPTISA in implementing this successful project.
Increasing the Capacity of the Serbian VET System in Improving the Quality, Coverage and Relevance of the Vocational Education and Training Delivered
 The purpose of this contract was to increase the capacity of the Serbian VET system in improving the quality, coverage and relevance of the vocational education and training.

The project achieved the following results:

Revised training programmes for teachers in at least four sectors in 140 VET schools
Improved governance of the VET reform through the coordination of relevant stakeholders, quantifies through an evaluation exercise and properly reported
Ministry of Education supported in implementation of the concept for Final and Matura exams in VET education through further development of the procedures. Rulebook with clearly described adopted procedures and responsible entities developed, printed and disseminated, with electronic version available online
National Qualification Framework for VET developed up to the level 5, and adopted by responsible body.
Equipment for VET schools procured and delivered, final beneficiary trained to use equipment
Communication strategy and visibility of the project developed and implemented.

Project was implemented by WYG as a lead organisation.

Project value: 1.000.000 EUR
Promoting alternative childcare services
This project, published by Macedonia's Ministry of Labour and Social Policy, aims to improve parents' employability through the development of alternative childcare services. As part of a three-member consortium, WYG's role included research and analysis on the current state of the childcare market, including a consultation workshop with stakeholders to present findings. Our team developed a set of active measures to promote existing alternative childcare services and develop new ones by encouraging unemployed potential caregivers to gain qualifications. We also selected mentors for caregivers, provided on-the-job childcare services training, and helped beneficiaries obtain licenses and establish their own childcare businesses as self-employed sole proprietors. Finally, we recommended changes to childcare legislation and other regulations based on our findings and pilot test, and developed supervision tools and a monitoring system for alternative services.
Enhancing the employment of vulnerable groups
This EU IPA project was designed to improve the employability and social inclusion of disadvantaged and vulnerable groups in Kosovo—especially unemployed women and youth, people with disabilities, and social aid beneficiaries—by deploying efficient active labour market measures with measurable results. As part of a consortium with OSB Consulting GMBH, WYG's team designed innovative, tailor-made measures targeting these groups based on best practices from the EU and the region. We also helped to build the capacity of Department of Labour and Employment (DLE) staff responsible for coordinating these measures through training and the transfer of best practices. Finally, our staff helped implement a grant scheme consisting of active labour market measures aimed at youth, women, Roma, and people with disabilities, in addition to training DLE staff in developing an implementation monitoring plan to ensure these measures meet their intended purpose.
Promoting social inclusion services
North Macedonia's Ministry of Finance published this project to help improve the social inclusion of people with disabilities and provide them with equal footing on the labour market. As part of a three-member consortium, WYG's role in this project was to help design and promote systems for vocational rehabilitation and personal assistance services for people with disabilities. After an analysis of current legislation, WYG recommended changes and amendments to legislation and regulations, designed, tested, and implemented a system of standardised vocational rehabilitation services, and helped build the capacity of professionals who work directly with people with disabilities. We also provided support to the Ministry of Labour and Social Policy to develop a policy framework and programme for personal assistance services, resulting in 70 individuals receiving services as part of a pilot programme. Our team also ran numerous training programmes, helped establish and launch a helpdesk for programme users, and worked to upgrade existing IT monitoring systems and networks.
Provision of advisory services to SMEs, phase II
The purpose of the project is to promote the business advisory services to SMEs and provide direct business advisory services to SMEs. This contract will target micro, small and medium businesses with a particular emphasis on those in the lagging-behind areas. The project will promote the provision of advisory services through a media campaign and workshops for SMEs; develop the criteria and procedure for the selection of SMEs that will gain direct advisory services and provide direct advisory services to selected SMEs throughout Croatia. The provision of direct advisory services to SMEs will be particularly focused on the areas of quality assurance, marketing and product development. Moreover, the selection criteria and procedure for the selection of SMEs that will be provided with advisory services for preparation of project applications for public funding schemes under structural instruments, as well as tender documentation for secondary procurement for projects of high maturity, will be determined; also direct advisory services will provided to selected SMEs in that area.
Project value: 2,978,400
The new approaches of CES in delivering services to clients
The main aim of this EU IPA financed project was to enhance capacities of the Croatian Employment Service in delivering services to its clients. A new set of tailor-made mediation services to the employers was developed and capacities of the CES staff to deliver the new services and implement new working methods were increased. A model of e-counseling support for CES clients was also created. E-counselling was defined as a new business process of self-service vocational guidance and counseling services to the unemployed and job seekers supported by an e-advisor. Corresponding application module was also developed. This project introduced new tailor-made active labour market measures targeted to the long-term unemployed and a model for management, monitoring and implementation of these measures.
The CES Labour Market Training Centre
WYG's role as lead on this project was to support the Croatian Employment Service in establishing a Labour Market Training Centre to provide training and skills to labour market stakeholders. Our key experts and local staff developed a three-year staff development plan for CES, performed training needs analysis for CES and other national and regional labour market institutions, and created an organisational and educational model for the Labour Market Training Centre. We also designed and held comprehensive on-the-job training sessions for trainers from CES and other institutions and organisations, evaluated pilot training sessions, and developed guidelines on training procedures.